Explore the captivating history of Berlin on this 3.5-hour bicycle journey. Trace the remnants of the Berlin Wall, featuring former guard towers and border checkpoints.
Services - From €32
Including city guide, bike, helmet, bottle of water
Explore Berlin's Wall History on a Bike Tour Adventure
Embark on a captivating 3.5-hour bike tour to explore the history of the Berlin Wall at significant sites across the city. Witness the original death strip and one of the last remaining watchtowers in Berlin while uncovering traces of the former East and West Berlin border, including remnants of the Wall, former border crossings, and watchtowers.
Begin your adventure at Kulturbrauerei, a fascinating old brewery complex in Prenzlauer Berg, and visit noteworthy landmarks along the previous border strip. Delve into the German capital's history as you ride along the erstwhile East and West Berlin border, observing the Wall's remains, former border crossings, one of the last watchtowers, and other vestiges of the city's division.
Starting at the impressive Kulturbrauerei site in Prenzlauer Berg, learn intriguing facts about the city's division and its impact on residents. Hear stories of successful and tragic escape attempts, how the Berlin Wall fell overnight after nearly three decades, and how the city has transformed since then.
Travel along a route that spans Mauerpark, Bernauerstraße, and extends to the Brandenburg Gate. The tour will also cover Checkpoint Charlie, the former border crossing, and Bornholmerstraße.
Weather
At a glance
On the trail of the Berlin Wall from €32
• Bicycle rental
• Helmet
• Gloves
• Sunscreen
• Trousers clips
• Rain ponchos in bad weather
From €32
Bike tour: On the trail of the Berlin Wall - book here!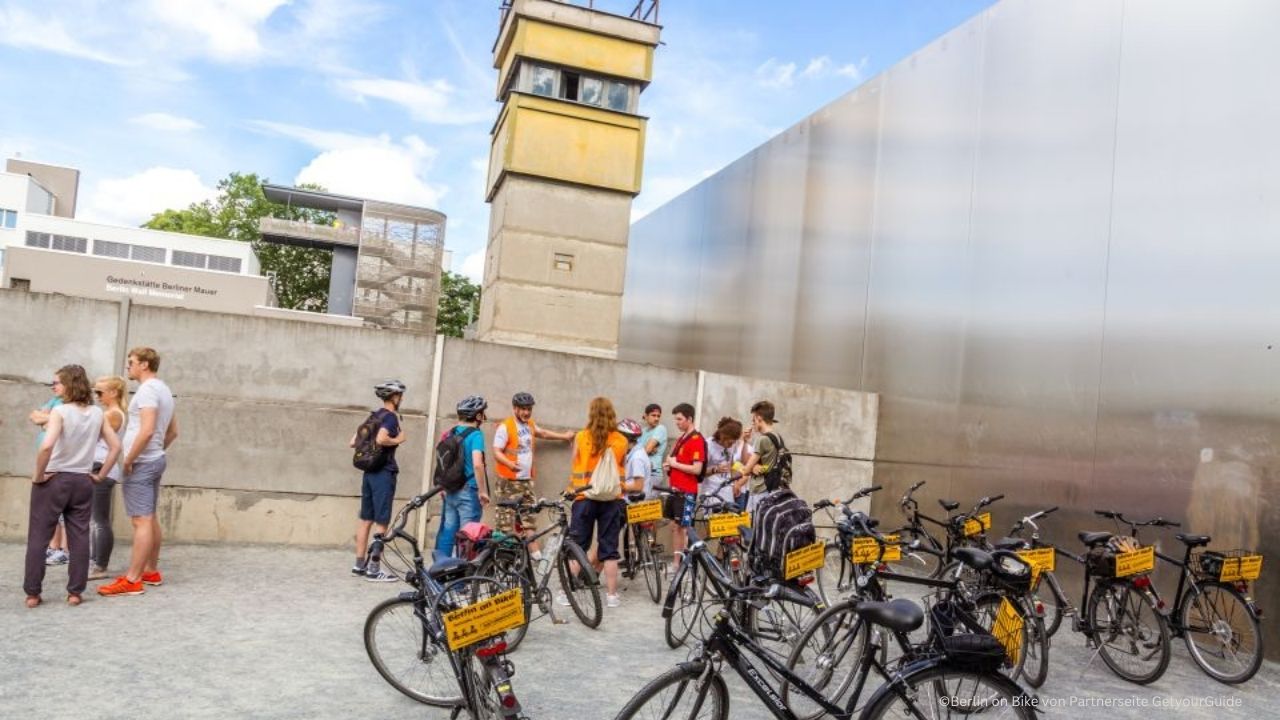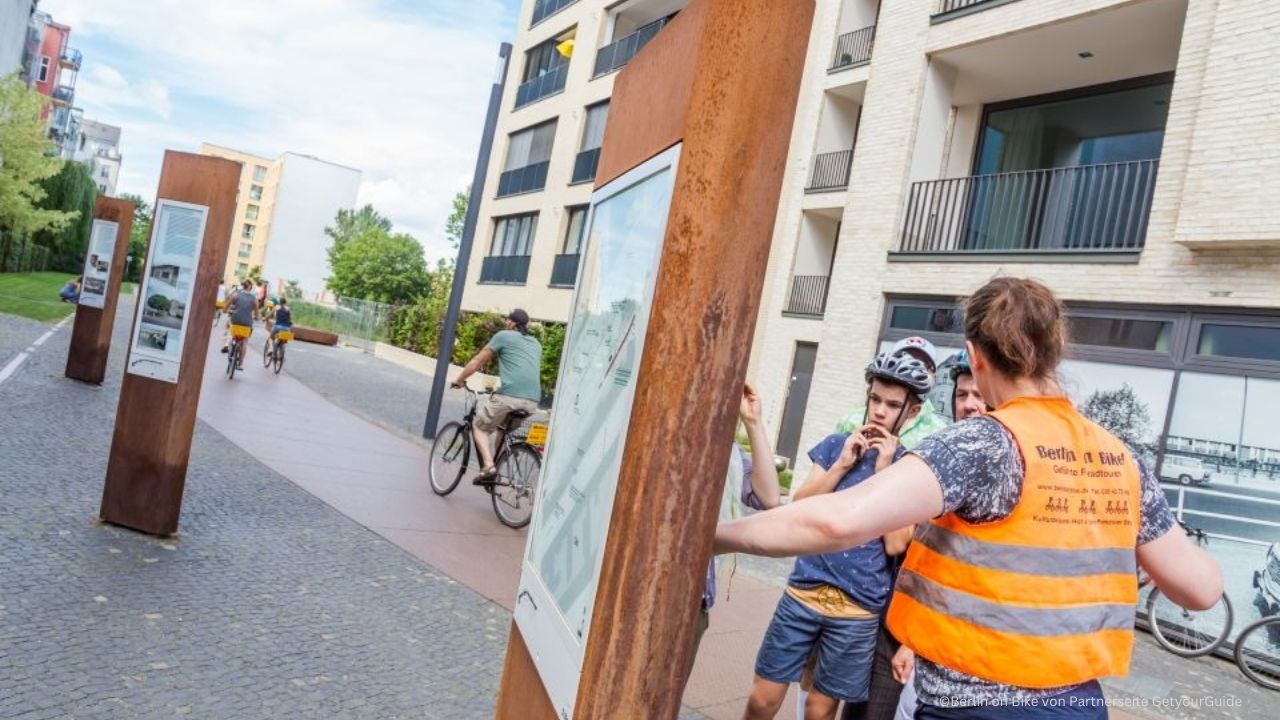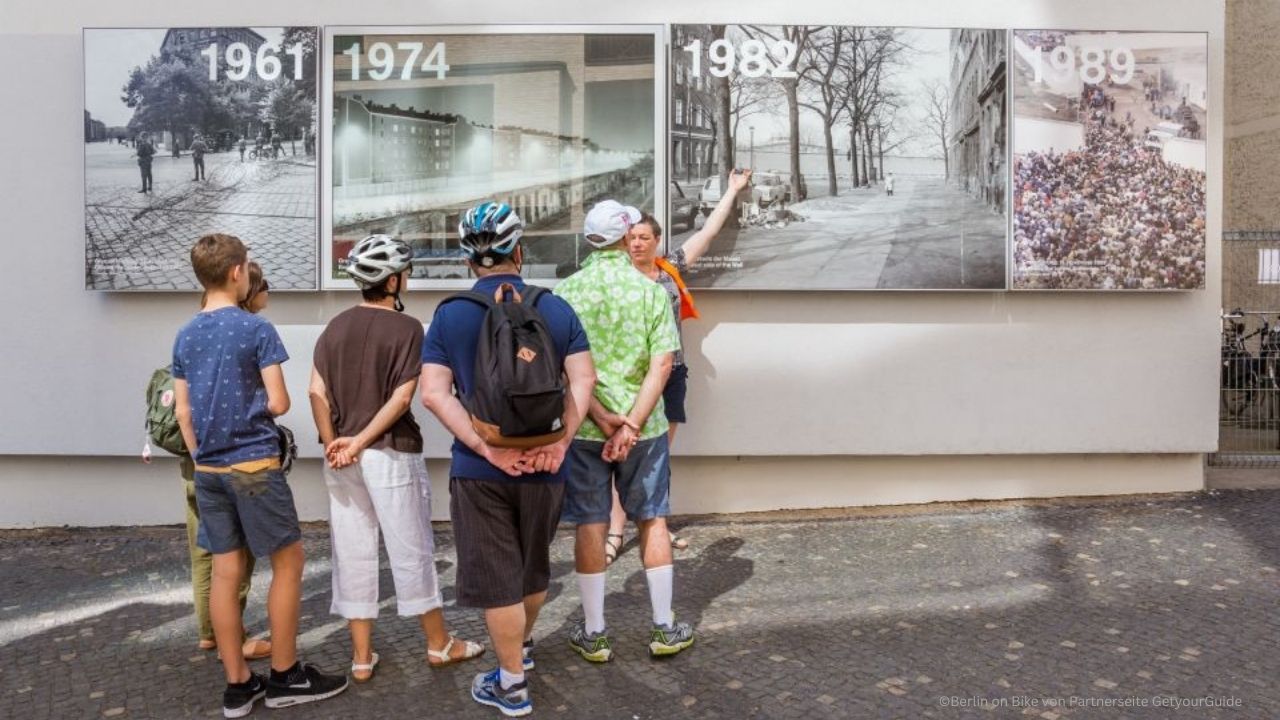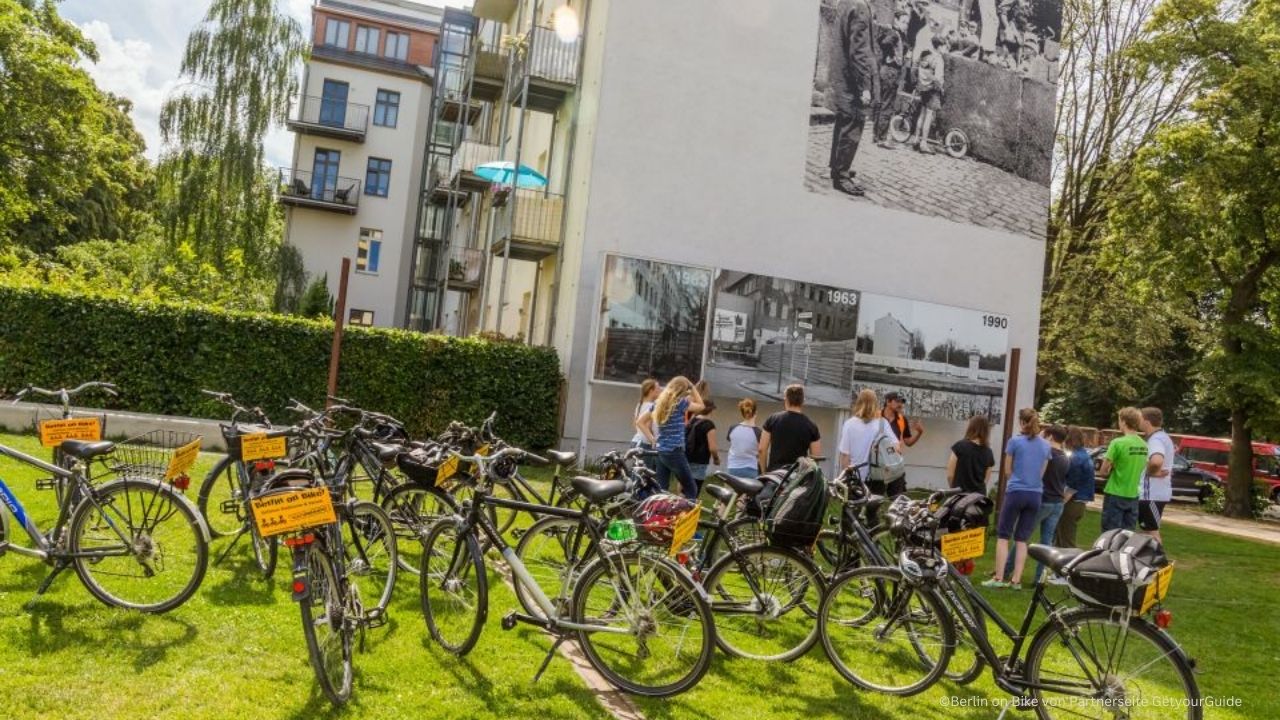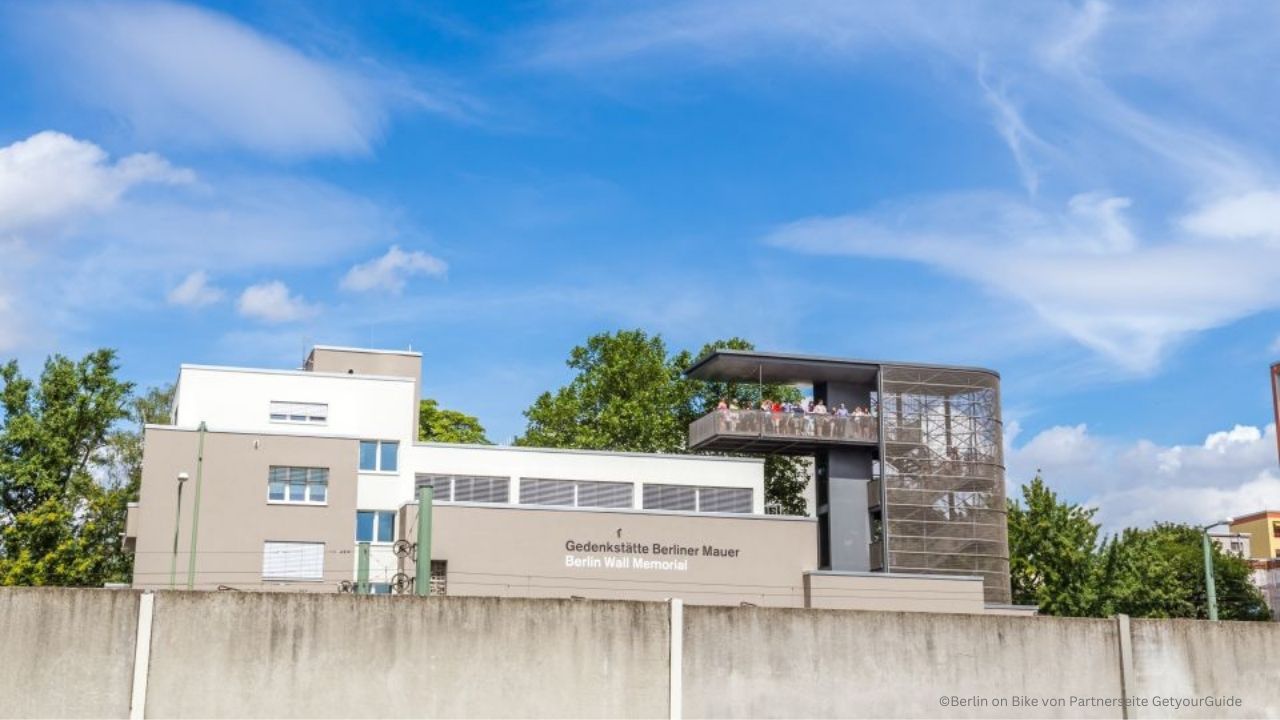 Images and information from the partner site GetYourGuide.
Book more fascinating Berlin activities here!