The rallies are high-quality discovery tours through Berlin-Mitte past the most important sights with extensive and interesting evaluation as well as a beamer show for the photo and video results.
Services - 24 € per pupil, min. 20 pupils - Duration: 5 hours
Including city guides, cameras, beamer show and more
€ 24
Write mail HERE
City rally Berlin through Berlin-Mitte
Those who think of banal scavenger hunts have not yet taken part in the rallies of the Berlin pilots. They are first-class team experiences and highlights for the whole class. The majority of the rally consists of photo and video work. The cameras are provided by the guide.  
This rally is really about everything: Alexanderplatz, Brandenburger Tor, Potsdamer Platz, Berlin Wall, memorial for the murdered Jews, government quarters, street art and backyards: The students are alone in groups of maximum 5 people and explore the capital. When they return, they not only become Berlin professionals and know the fastest connections to the most important points - they also get a complete overview of today's Berlin.
After the detailed evaluation and award ceremony, a beamer demonstration will take place. The photos and videos will then be made available to you. As an accompanying person, you can either take part in the rally free of charge or use the time during the rally for other purposes. The participation of the photo show at the end is recommended.
Weather
At a glance
City rally through Berlin-Mitte - 24 €
• incl. guide
• slideshow, evaluation, background information
• award ceremony
• cameras
If you are interested, please send us an e-mail. Please tells us your desired date, time, number of students, number of teachers and class grade.
€ 17
Write mail HERE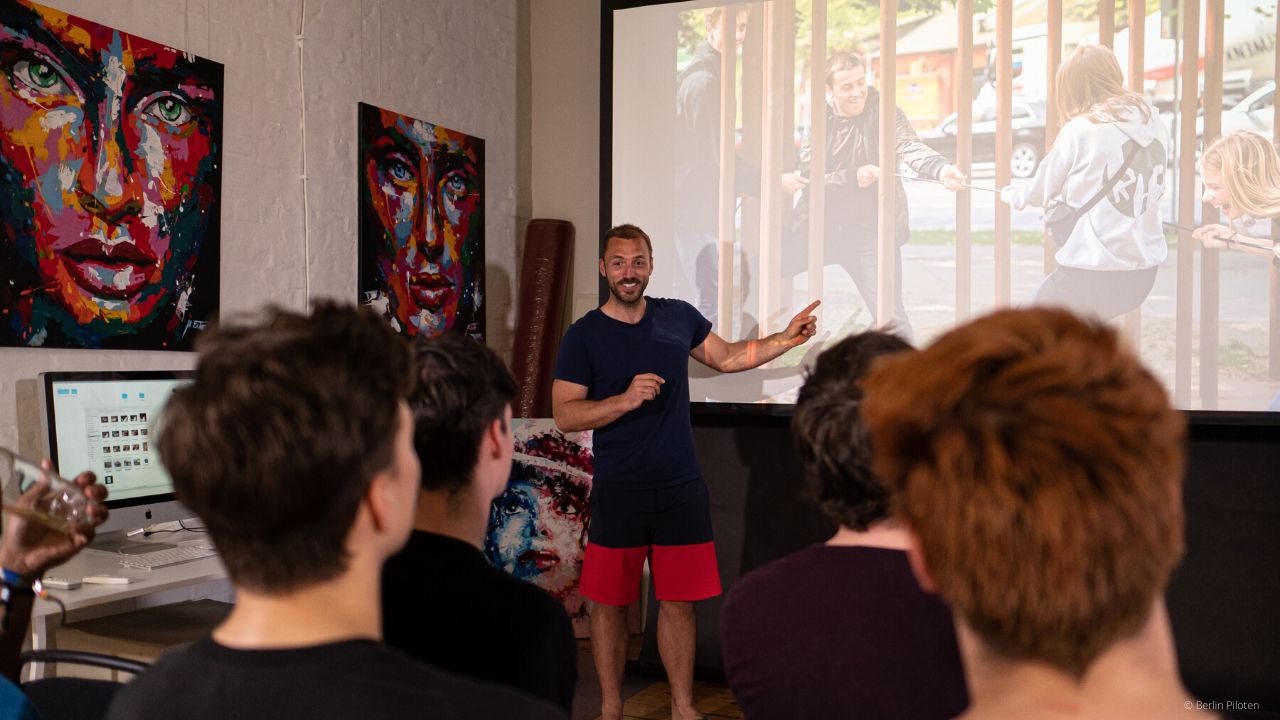 Berlin tours