Street art can be seen everywhere in Berlin. Why not become an artist yourself? Its perfect for every school trip, including a souvenir.
Services - 20 € per pupil, min. 20 pupils, duration: 3 hours
Including a one-hour street art rally, a workshop in one of Berlin's iconic location with beach character, high-quality grey cardboard for spraying
€ 20
Write mail HERE
Graffiti & Street Art Workshop with the School Class in Berlin
Berlin, a city of graffiti & street art and you and your students are right in the middle of it. A special tour with a unique workshop. At the beginning the students are divided into small groups and go on a short voyage of discovery. You will get to know various works of art in Berlin. We then evaluate these together.
Now, let's spray. Each student chooses a motif and a graffiti template is created with the help of the teacher. The students learn the techniques for color design and shading and thusly their own artwork is created. This Berlin souvenir, self-designed and produced, is a perfect keepsake for the class trip. A really great, lasting program point on your class trip in Berlin.
Important information
The workshop area is covered and offers protection from rain, but it is not an enclosed space. Please get dressed according to the weathercast, in the winter months we provide hot drinks free of charge. We have protective clothing for the spray action on site.
Weather
At a glance
Graffiti & Street Art Workshop 20 € per student
• one-hour street art rally
• Workshop - approx. 2 hours
• Workshop one of Berlin's iconic locations with beach character
• high-quality grey board for spraying
• Berlin souvenir
• You need a ticket for the public transport network Berlin. Not included in the price.
If you are interested, please send us an e-mail. Please tells us your desired date, time, number of students, number of teachers and class grade.
€ 20
Write mail HERE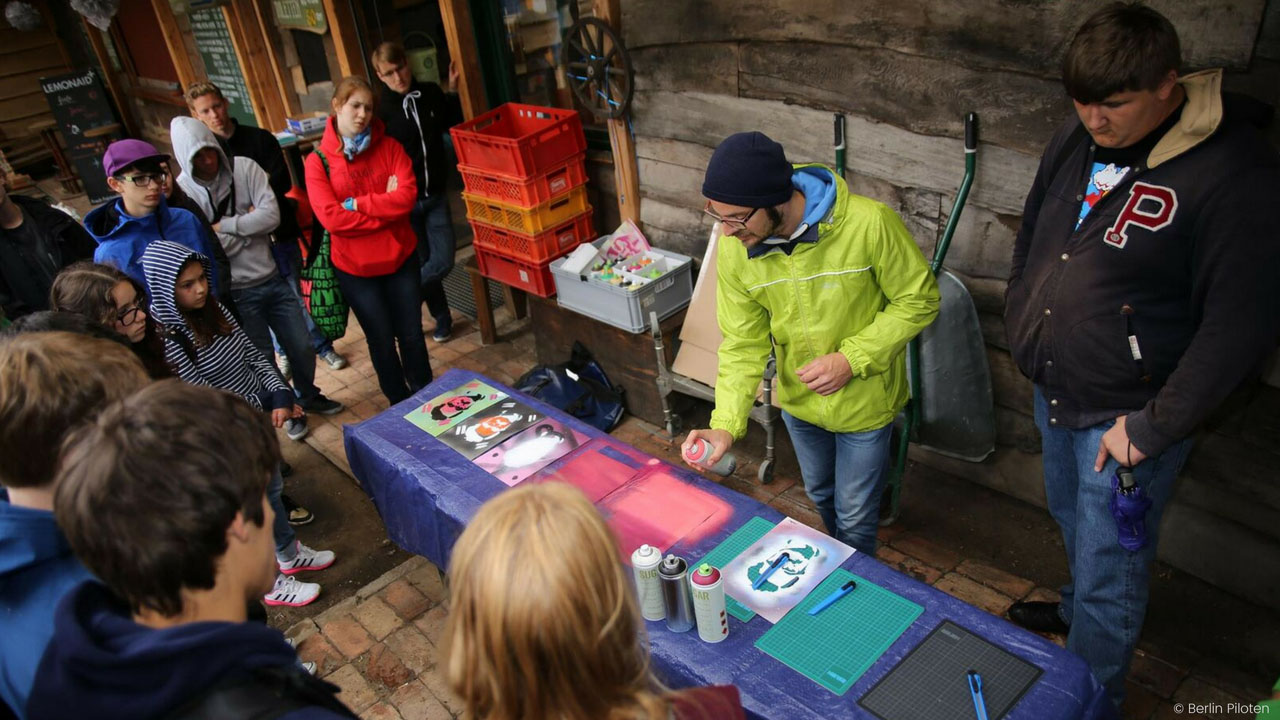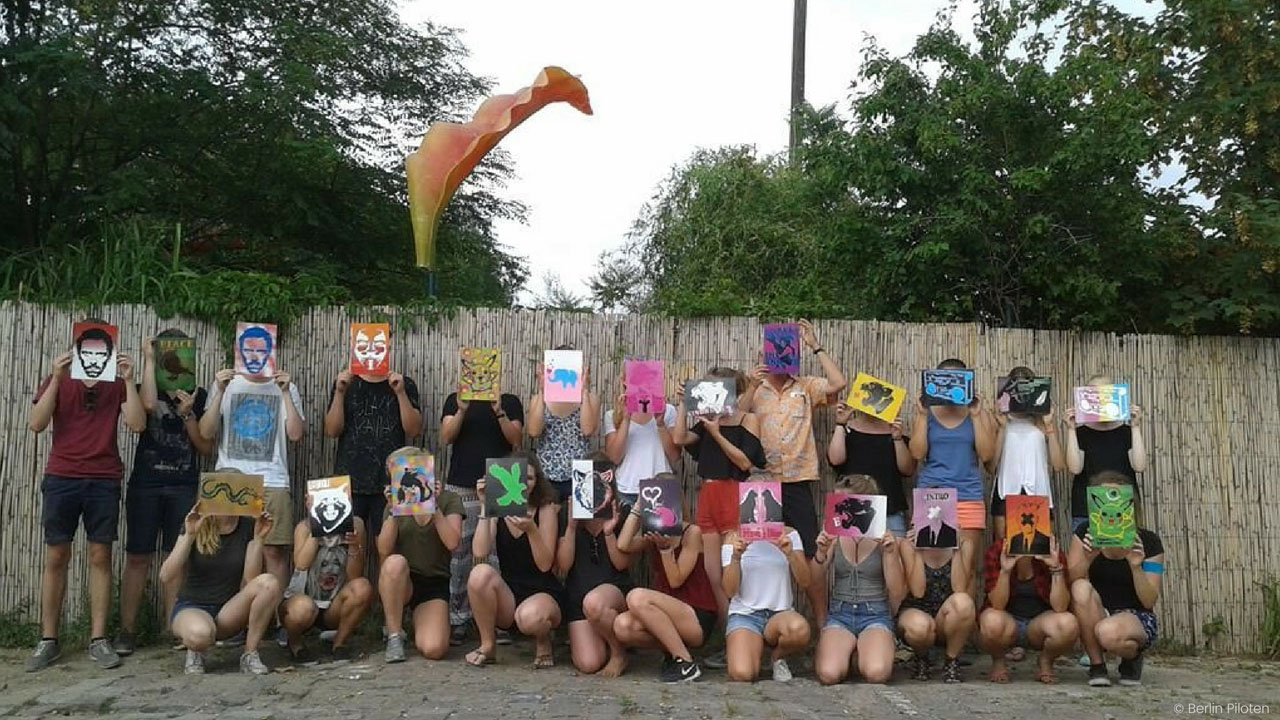 more Berlin tours for school classes